Congratulations to Marileen Dogterom and John van der Oost for their Spinoza 2018 Prize!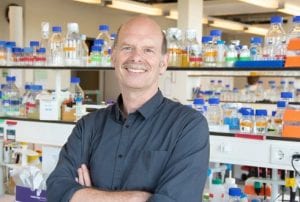 (foto's: NWO/Rafael Philippen)
The NWO Spinoza Prize is the highest award in Dutch science. Each year, NWO awards the NWO Spinoza Prizes to three or four researchers working in the Netherlands who according to international standards belong to the absolute top of science. The NWO Spinoza Laureates do outstanding and groundbreaking research, which has a large impact. They are an inspiration for young researchers. The laureates each receive 2.5 million euros to spend on scientific research. The NWO Spinoza Prize is a mark of honour and a stimulus for further research.
Read more on the Spinoza Prize 2018 on the website of NWO.
Read on the TU Delft website the news on Marileen's Spinoza prize.
Read the Nieuwsuur article, containing also a video interview with Marileen.
Read on the WUR website the news on John's Spinoza prize